Grouser Track Pads for excavator and bulldozer
Product Detail
Product Tags
| | | | |
| --- | --- | --- | --- |
| Material | 25MNB | Logo | YJF or Customer Required |
| Color | Black or Yellow | Packing | Plywood Pallet |
| MOQ | 100 pcs | Suitable machines | Caterpillar, Komatsu,Hitachi,etc. |
| Delivery time | 15 days (one container) or stock | Loading port | XIAMEN PORT |
| Warranty | 1 year | Payment | T/T |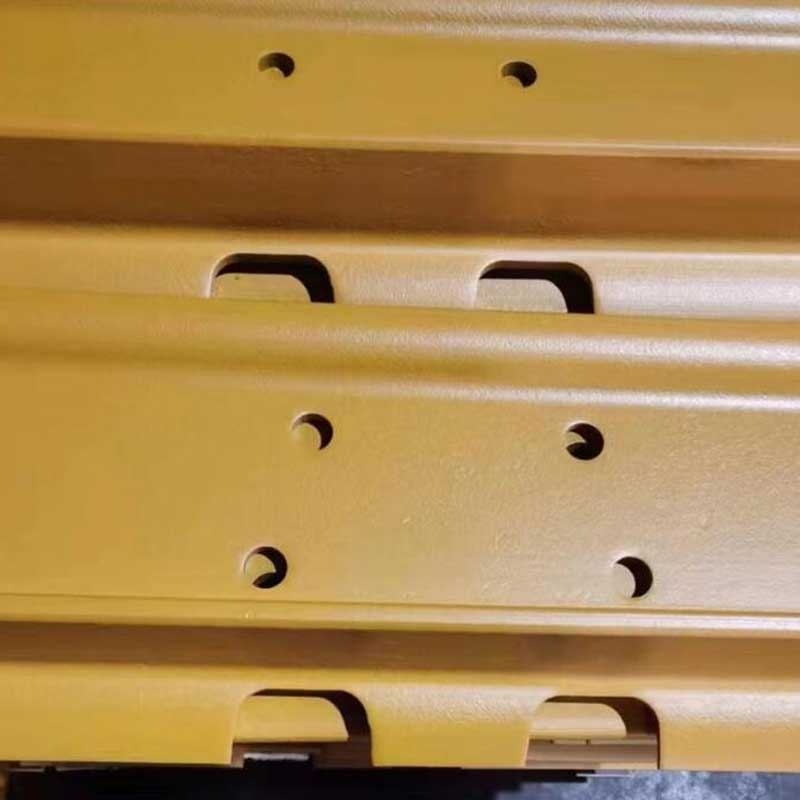 Triple grouser track shoe working condition: Used in soft and hard ground.
The model we can supply from 154 pitch to 228 pitch
Typical brands and models for excavator:
D31,D3C,D4D,D50,D6R,D65,D6D,D70,D80,D8R,D7G,D155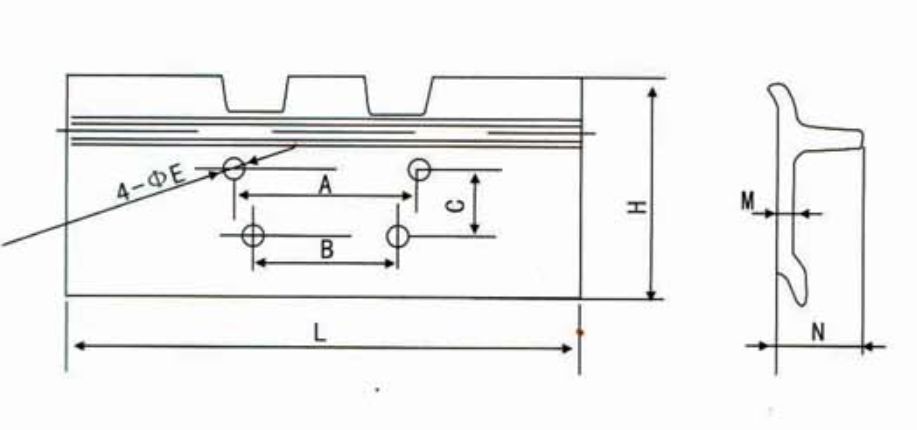 Parameters of Excavator Track Shoe (mm)
| | | | | | | | | | | |
| --- | --- | --- | --- | --- | --- | --- | --- | --- | --- | --- |
| No | Pitch | A | B | C | E | H | L | M | N | Model |
| 1 | 228 | 219.8 | 169 | 76.2 | 24.5 | 268 | 560/610 | 17 | 97 | D135 D155 |
| 2 | 216 | 184 | 146 | 76.2 | 19.5 | 252.3 | 560/610 | 14 | 86 | D7G |
| 3 | 216 | 184 | 146 | 76.2 | 20.5 | 252.3 | 560/610 | 14 | 86 | D80 D85 |
| 4 | 216 | 204.1 | 146.1 | 63 | 23.5 | 252.3 | 560/610 | 14 | 86 | D8R |
| 5 | 203 | 178.4 | 138.4 | 72 | 20.5 | 236 | 510/560/610 | 12 | 77 | D70 |
| 6 | 203 | 178.4 | 138.4 | 72 | 19.5 | 236 | 510/560/610 | 12 | 77 | D60 D65 |
| 7 | 203 | 171.4 | 133.4 | 76.2 | 19.5 | 236 | 510/560/610 | 12 | 77 | D6C D6D |
| 8 | 203 | 185.3 | 137.3 | 68 | 20.5 | 236 | 510/560/610 | 12 | 77 | D6H D6R |
| 9 | 171 | 158.4 | 122.4 | 57 | 16.5 | 200 | 400/510/560 | 12 | 62 | D40 D41 D45 D50 |
| 10 | 171 | 144.5 | 125.4 | 58.7 | 16.5 | 200 | 450 | 12 | 62 | D5 D5B |
| 11 | 171 | 144 | 103.8 | 57 | 16.5 | 200 | 510 | 12 | 62 | D4H |
| 12 | 171 | 108 | 108 | 60.3 | 16.5 | 200 | 450 | 12 | 62 | D4 D4C D4D D4E |
| 13 | 154 | 104.8 | 88.9 | 54.8 | 14.5 | 182 | 600/635 | 9.5 | 57 | D3C |
Our workshop and equipment for producing track shoe: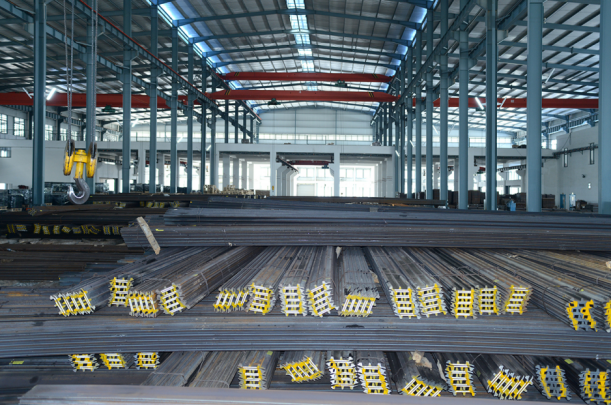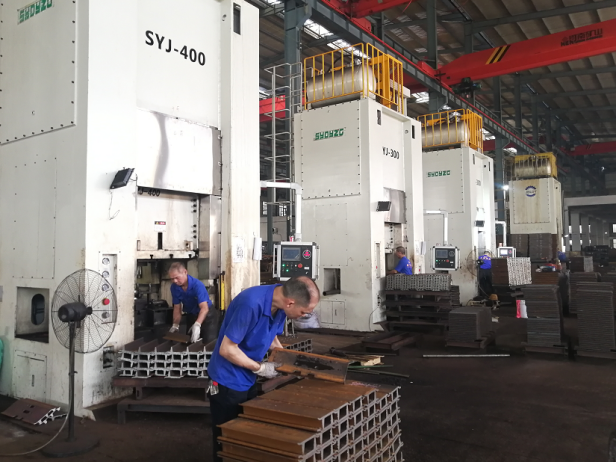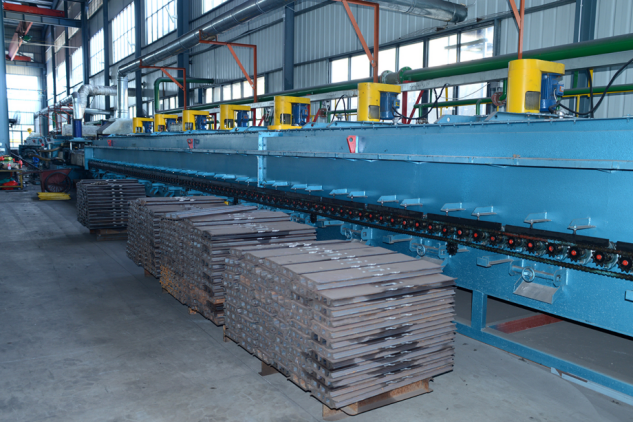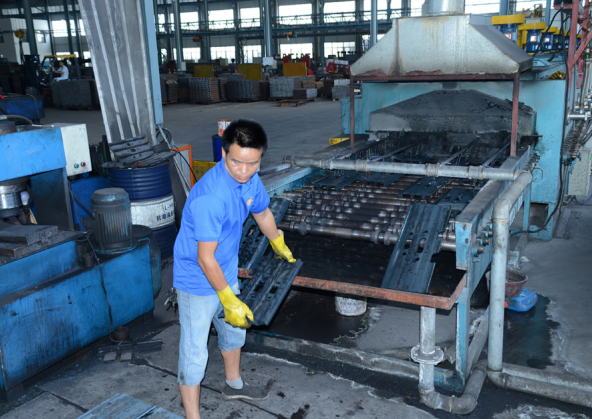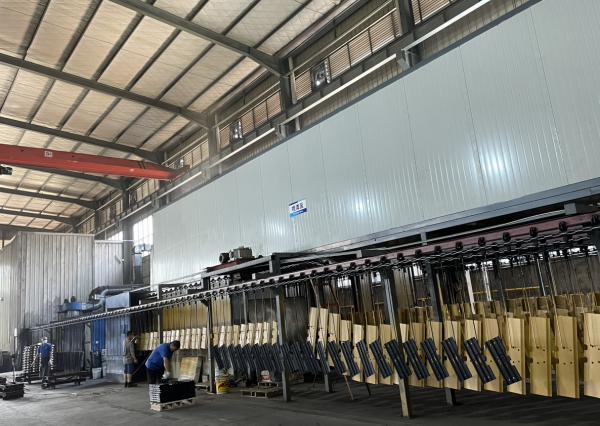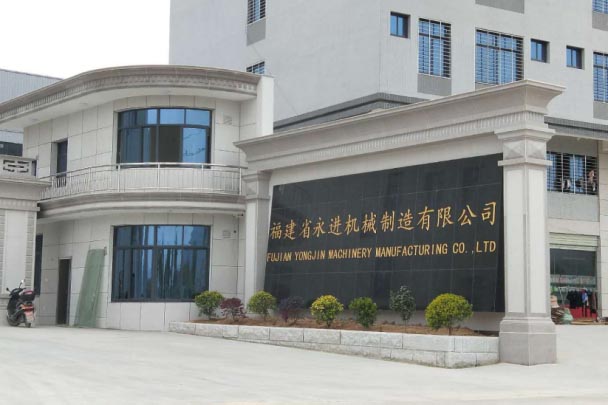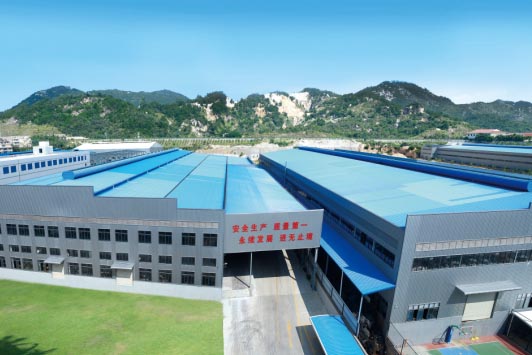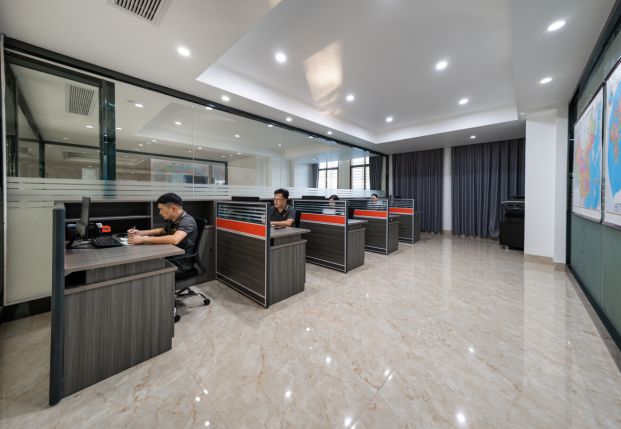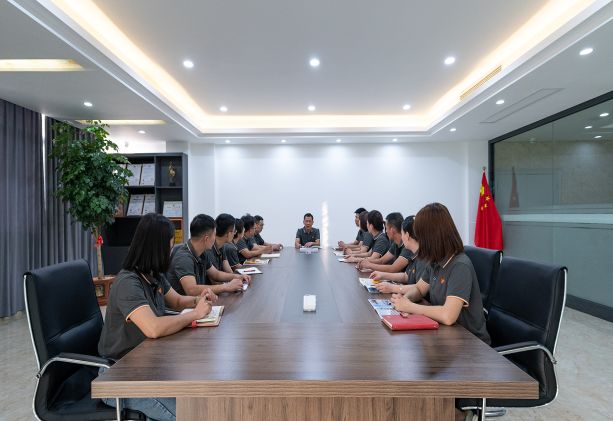 Fujian Yongjin Machinery Manufacturing Co.,LTD , is located in Rongqiao Industrial Zone, Nan'an city. Now it covers around 30000 square meters and has more than 300 staff. This energetic company focuses on manufacturing excavator and bulldozer spare parts – track shoe,track roller, carrier roller, sprocket, idler,track bolt,bucket bushing & pin etc.
Yongjin also strives to provide the customers best quality and service. Yongjin Machinery is willing to set up a long-term business relationship with you !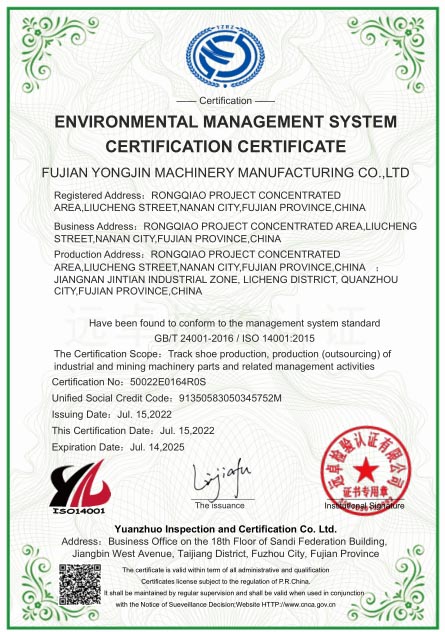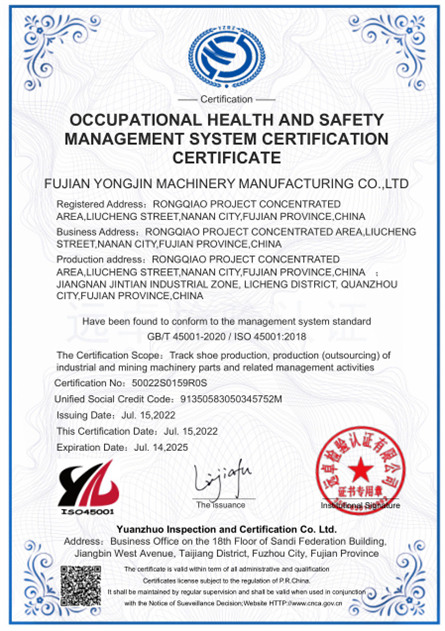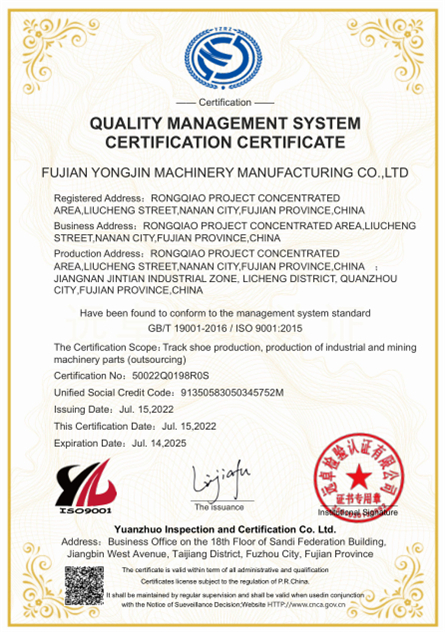 1.30000 square meters workshop and 300 staff, production capacity is adequate for every customer.
2.More than 30 years' experience in excavator and bulldozer undercarriage industry.
3.Quality warranty. We strictly comply with quality management systems of GB/T 19001/ISO 9001, GB/T 45001/ISO 45001,GB/T 24001/ISO 14001.
4.One-stop shopping for many different parts of excavator and bulldozer.
5.Export our goods to most countries in the world and know the latest news for this industry.
---
Next:
---